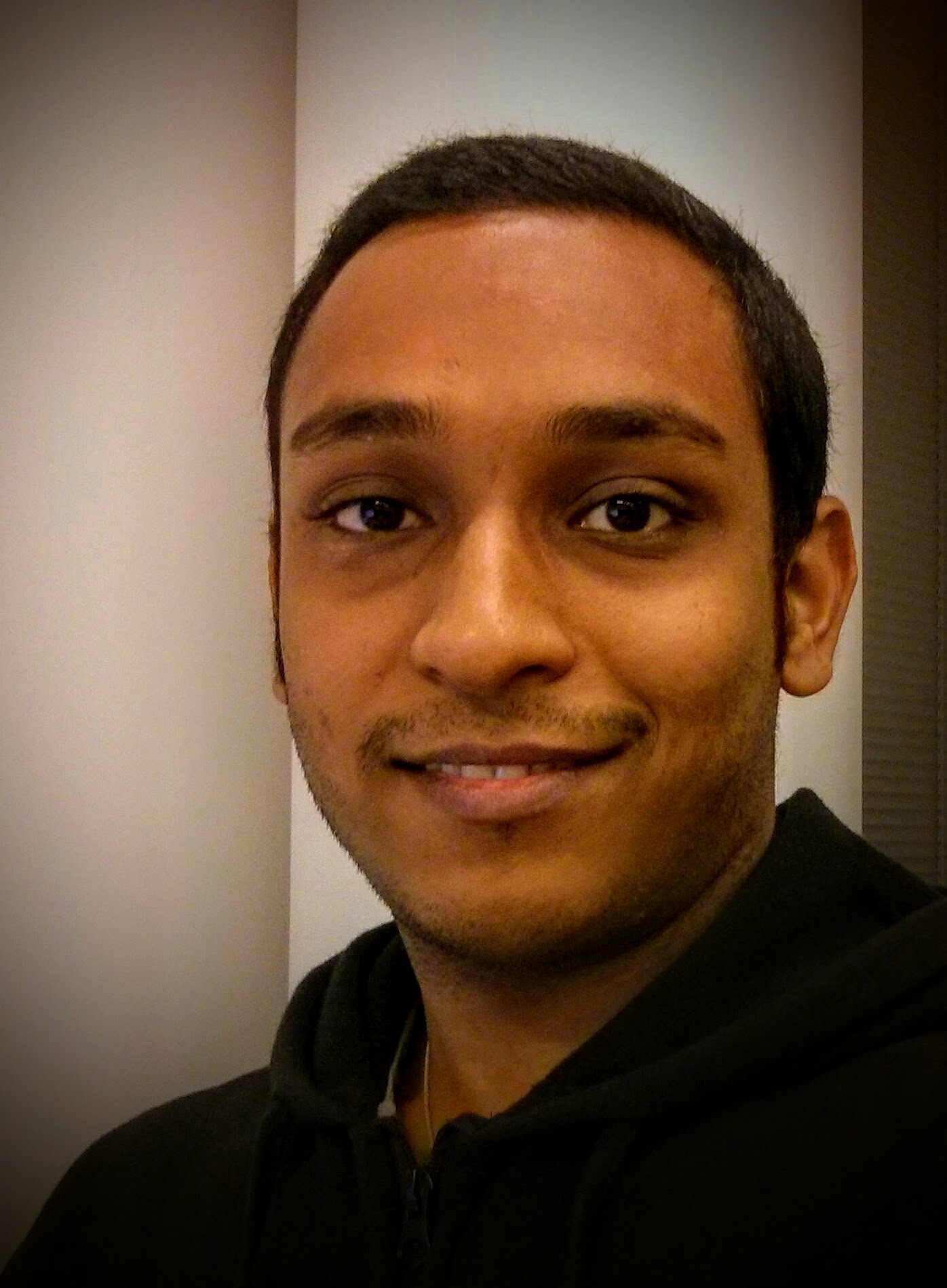 Kunal Ghosh
Office:

Room A322 in Computer Science T-Building,
Konemiehentie 2, Otaniemi campus area, Espoo



Postal Address:

Aalto University School of Science,
Department of Information and Computer Science,
P.O. Box 15400, FI-00076 Aalto, Finland



Email:

Kunal dot ghosh aat aalto dot fi

Other:
Since summer 2018, I am a Doctoral candidate in the Department of Computer Science at Aalto University. I focus on deep generative models (focusing on molecular data). I recived my MSc (Honours) in the Machine Learning and Data Mining (
MACADAMIA
), also from Aalto University. . Currently working on:
Previously I worked on:
Predicting Molecular Electronic Properties using Deep Learning.
For this project, we are collaborating with Prof. Patrick Rinke and members of his Computational Electronic Structure Theory (CEST) group, from the Department of Applied Physics at Aalto University on the European Union (EU) wide NOMAD project.
Semi-Supervised Learning with extensions of the Variational Autoencoder (VAE).
Before returning to academia in 2015, I worked at Amazon India as a Software Development Engineer in Test.
Research Interests
Deep Learning, Probabilistic Graphical Models, Generative Models
Masters

(Honours Program) Machine Learning and Data Mining (Graduated with Honours, November 2017)
Aalto University, Finland.



Bachelors

Computer Science and Engineering (Graduated 2011)
Visvesvaraya Technological University, India
[New] Deep learning spectroscopy: neural networks for molecular excitation spectra.[url]
Kunal Ghosh, Annika Stuke, Milica Todorović, Peter Bjørn Jørgensen, Mikkel N. Schmidt, Aki Vehtari, and Patrick Rinke
Wiley Advanced Science, 2019.
Chemical diversity in molecular orbital energy predictions with kernel ridge regression[arxiv]
Annika Stuke, Milica Todorović, Matthias Rupp, Christian Kunkel, Kunal Ghosh, Lauri Himanen, Patrick Rinke
Submitted, 2019.
Deep Learning for Predicting Molecular Electronic Properties [Link]
Kunal Ghosh, Supervisor : Prof. Aki Vehtari (Dept. of Computer Science), Advisor : Prof. Patrick Rinke (Dept. of Applied Physics)
Masters Thesis, Aalto University, Finland, 2017.
Comparison of the recognition accuracy of Eigen Faces, when applying different dimensionality reduction algorithms on the input images.
Kunal Ghosh, M. GuruPrasad, S. Dharini, and J. L. KiranTej
Bachelor Thesis, Visvesvaraya Technological University, India, 2011.